Antenna Hosting
Our main antenna hosting site is Awarua Satellite Ground Station where we have 4ha of flat land. Demand is high given our proximity to the south pole, horizon to horizon radio quiet and a less than 2˚ elevation horizon mask for all sites (in most directions it is less than 1.5 ˚ elevation).
In addition:
We have excellent local engineering support
downloading in X-Band is free
access to VHF and UHF bands is straightforward
reliable fibre-optic link
mains supply backed up by UPS and automatic fail-over engine-alternator sets
Equipment can be freighted by air or sea and then overnight road delivery to site
Antenna Leasing
UHF (400 – 403 MHz, 450 MHz)
We have a range of UHF antennas at Awarua available for leasing to satellite operators in the 450 MHz/400 MHz band.
For half-duplex operations in the 400 MHz – 403 MHz band we operate a bistatic ground station with receiving antennas at Awarua and transmitters in Invercargill. This enables us to support up to three coincident satellite passes at any time without blocking the receivers. The bistatic arrangement is transparent to users.
S/X-Band
At Awarua SGS we lease our:
3.7 metre S/X-Band antennas
low-gain, 9 - 16 dBi S-Band helical antennas
Other bands
We design and build antennas for leasing to customers with specific needs for other bands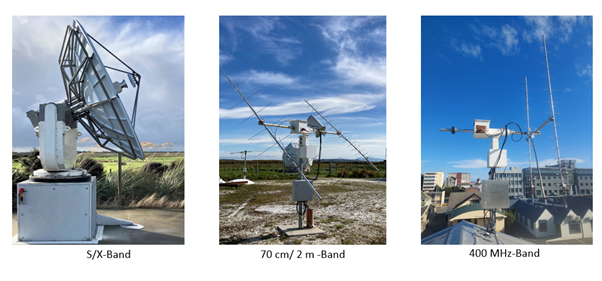 Antenna erection and maintenance
Professional engineers and skilled technicians, riggers and IT specialists based in Invercargill can provide turn-key services to establish your ground station and keep it maintained afterwards. Local crane and plant operators can transport and lift any size of antenna.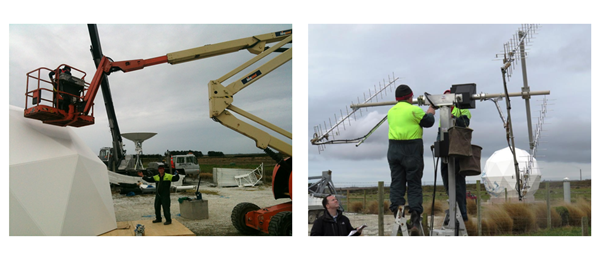 Consulting Services
Research & Development
Working closely with the University of Canterbury Rocketry Group and the University of Auckland, we operate an active research and development programme, developing ground station hardware, antennas and mission control software.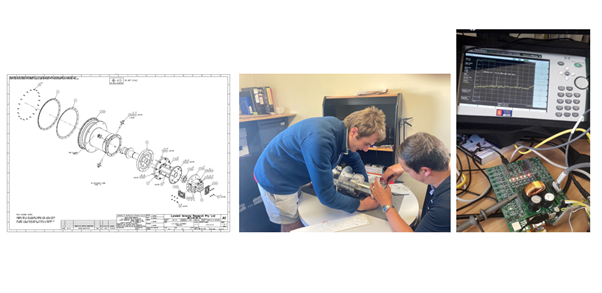 LEOP Support
Our team of engineers is available to use our antennas to support your spacecraft during launch and early operation phase. Our offset New Zealand time-zone and antennas are ideal to complement your own staff and resources. Rescue missions are our speciality.